Archive for the 'News and Events' Category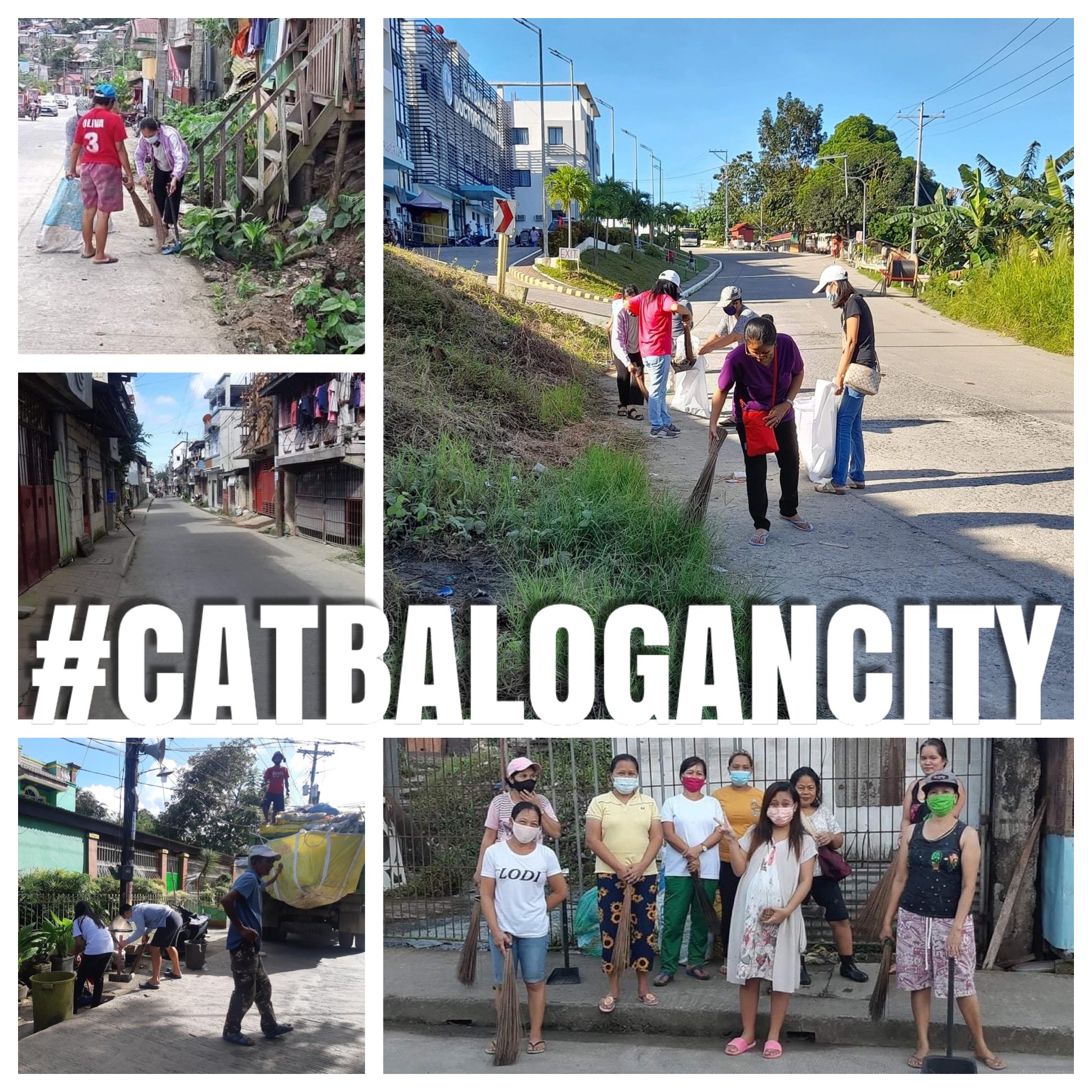 Barangay Canlapwas together with their officials, Sangguniang Kabataan, Tanods, Daycare Teachers and residents participates in the monthly clean-up drive.
This voluntary service is highly encouraged by City Mayor Dexter Uy believing that the cleanliness of the barangay is not only the obligation of the government but most importantly by the residents themselves.Kudos to Barangay Canlapwas!
#DexiplinaCatbalogan#CatbaloganCity#BarangayCanlapwas#KasugbongKatbalogan#CaptivatingCatbalogan
Barangay Payao joins the monthly clean-up drive as highly encouraged by City Mayor Dexter Uy to be participated not just by the local officials but of the residents as well.
"An kalimpyo han aton kalibungan, obligasyon naton ngatanan!" Mayor Dexter further shares.
#cleanupdrive#catbalogancity#dexiplinacatbalogan#derechouswagcatbalogan#kasugbongkatbalogan#captivatingcatbalogan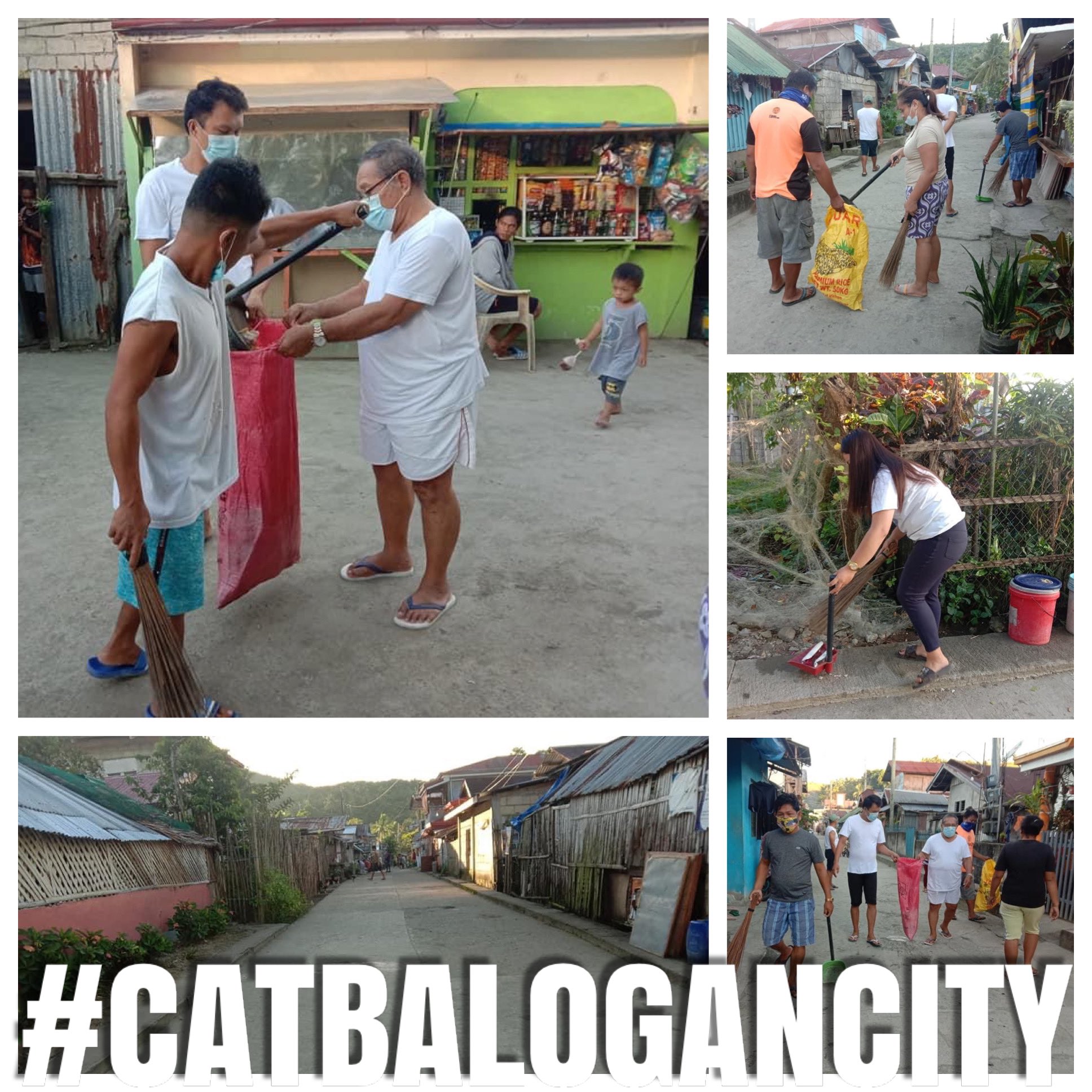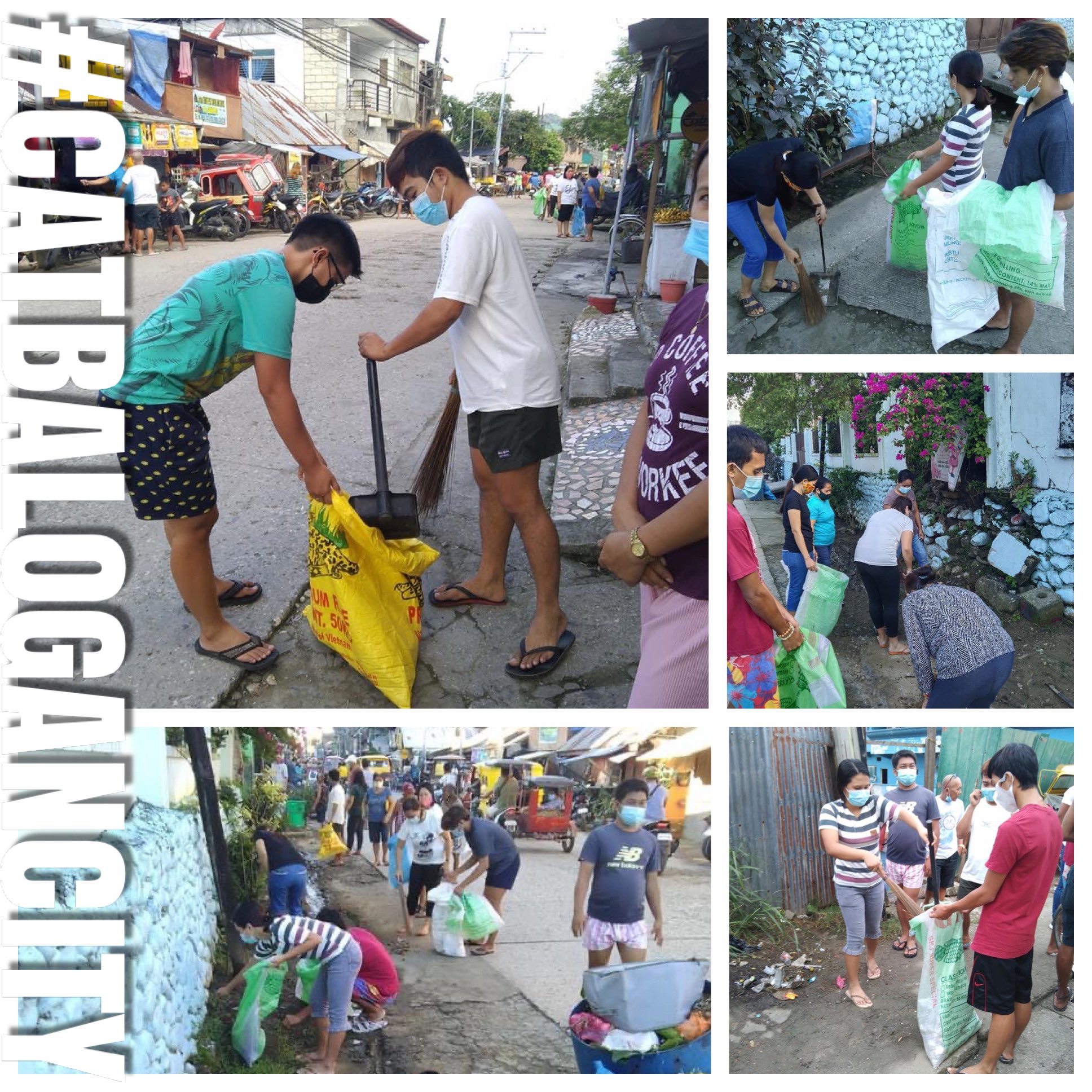 Barangay 09 Poblacion joins the monthly clean-up drive together with their Barangay Officials, Sangguniang Kabataan and Barangay Health Workers.
"Damu nga salamat pagpatisipar han monthly clean-up drive na aton ginduduso kaupod diri la an mga opisyales pati gihap an mga residente han kada tagsa na mga barangay," City Mayor Dexter Uy shares.
SK Barangay 09 Poblacion shares that "this is in lined with the SDG #13 to take urgent action to combat climate change and its impacts".
"Kun higugmaon mo it imo kalugaringon, higugma-a it imo libong."
#catbalogancity#dexiplinacatbalogan#sk09#kalimpyonoybe#kasugbongkatbalogan#captivatingcatbalogan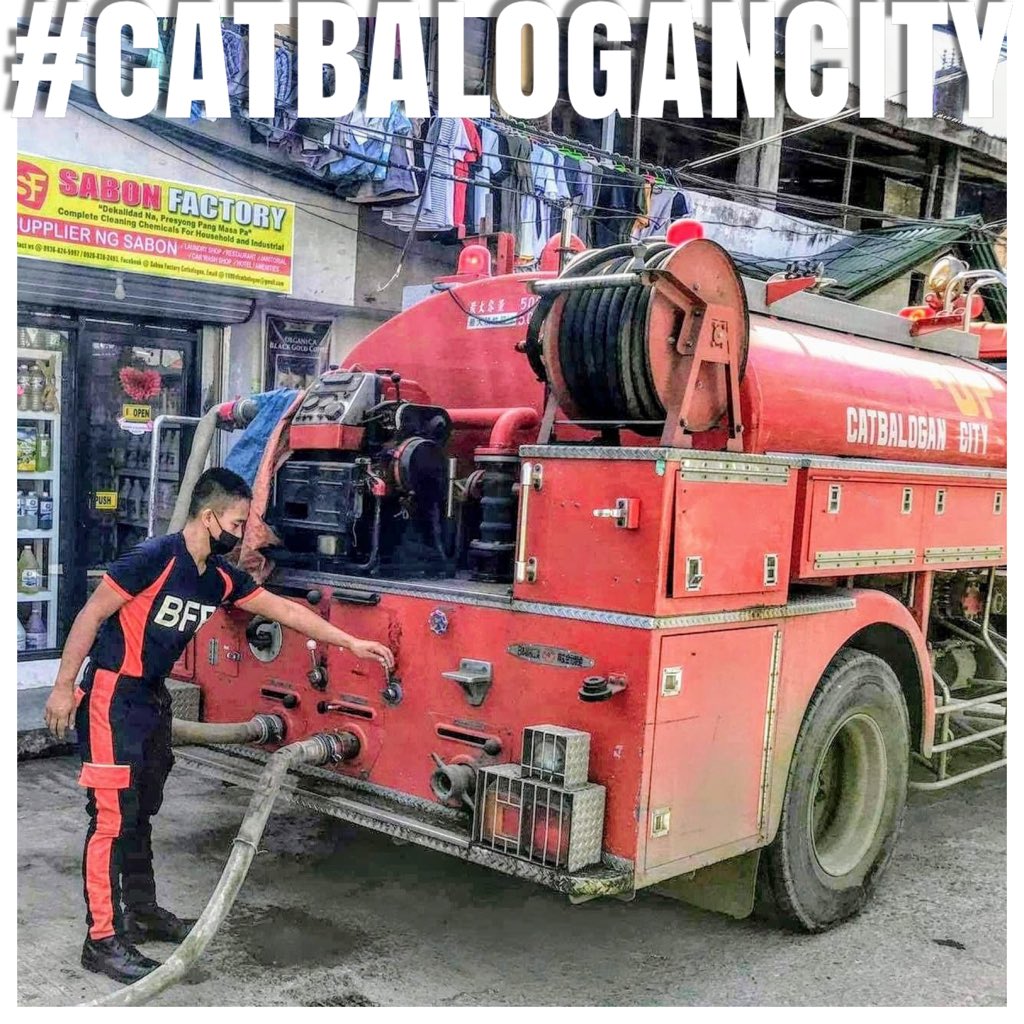 Catbalogan City Fire Station personnel headed by SINSP WALTER C MAGBUTAY, City Fire Marshal, conducted water rationing at Catbalogan lll Isolation Facility.
#CatbaloganCity#DexiplinaCatbalogan#teamcatbalogancityfs#ParaSaBayan#WETHEBFP#SamarBumberoMalalaumanUgMasasarigan
Here's a throwback to the years when our very own Tribu Katbalaugan represented Catbalogan City in the annual Sinulog Festival of Cebu City.A salute to our four (4) Festival Queens who not only brought pride and honor to our city but humbly praised and offer thanksgiving to Señor Santo Niño:
– Ms. Mary Faith Voz Libres (2018), 1st Runner-Up
– Ms. Samar Mohamed Bautista Bandoukji (2017)
– Ms. Reignna Azucena Tan Mondoy (2016), 4th Runner-Up
– Ms. Joemelina Alvarina Delantar (2015), 4th Runner-Up.
Viva Señor Santo Niño!Viva Pit Señor!
#tribukatbalaugan#catbalogancity#sinulog2018#sinulog2017#sinulog2016#sinulog2015#throwback#captivatingcatbalogan#kulturakatbalogan#kadungganankatbalogan#flashbackfriday
Report on Fund Utilization of Bayanihan Grant to Cities and Municipalities and Status of of PPA Implementation for the Month of December 2020.#bayanihangrant#catbalogancity#october2020#derechouswagcatbalogan#dexiplinacatbalogan
Online registration has closed last December 15, 2020 for the 2020 Kapaskohan ha Katbalogan.
Three (3) registrants for the online caroling;Ten (10) for the step high triple threat;Nineteen (19) registrants for the vlogging contest; andSeventy-five (75) for the mobile photography.
Submit your video and photo entries until December 20, 2020 to captivatingcatbalogan@gmail.com or at City Tourism, Culture, Arts and Information Office (CTCAIO) located at Captivating Catbalogan Center, 2nd Floor of Concesa Building, Corner Rizal Avenue and San Francisco Street.Best of luck! #kapasakohanhakatbalogan#catbalogancity#kulturakatbalogan#captivatingcatbalogan#christmas2020#december2020#derechouswagcatbalogan
City Mayor Dexter Uy led the launching of the newly-renovated city plaza earlier tonight, December 16, 2020 with no less than Governor Michael Tan as one of the guests.
The plaza now boast a lighted dancing fountain serving as a good backdrop to our very own unique Rizal Statue and the plaza has a new design reminiscent of Singapore's Gardens by the Bay with a local twist.
"Mahihinumduman naton nga dida han September 2019 natabo an groundbreaking ceremony hini nga project nga nahimugso pinaagi han Local Government Support Fund – Assistance to Cities under han Green Green Green Program han Department of Budget and Management o DBM. Usa an Catbalogan han 144 pa nga iba na mga ciudad ha Pilipinas hini nga programa nga an panuyuanan nga maging livable ngan sustainable an mga Ciudad pinaagi han pagpaupay han mga public open spaces," City Mayor Dexter Uy shares.
This project although funded by DBM, was counterparted by the city government and was proposed during the administration of City Mayor, now City Councilor Stephany Uy-Tan as an effort to revitalize our City Plaza and to highlight further our very own Rizal Statue.
"Dapat dida unta ini han August mahuhuman, pero tungod han pandemic han COVID-19, na-delay ini nga project. Pero timing la liwat, na yana nga Kapaskohan aton aabrihan ini nga Plaza and Fountain para mayda naton kadtuan apisar hini nga aton ginaatubang na pandemic. Pero ine nga pag abre mayda duwa nga aaroon namon nga butang tikang ha iyo:
1. Kun mabisita kamo, alayon la, SUNOD KAMO HAN HEALTH PROTOCOLS sugad han pagsul-ot han mask ngan face shield, social distancing, ngan iba pa nga mga pamaagi.
2. Buligi kami niyo PAGPAURA hine nga lugar pinaagi han pagmintenar han KALIMPYO hini. Alayon la, ayaw naton ruba-a, ayaw bis la diin maghapil hin mga basura, kay in inga lugar, diri ini repleksyon la han city hall kun di repleksyon naton ngatanan como mga Catbaloganon," Mayor Dexter further emphasized.
For the general public, the lighted dancing fountain is open only between 06:00 PM to 10:00 PM everyday and strict requirements are being implemented such as "no mask, no face shield, no entry"; maintain social distancing; maintain cleanliness of the surroundings; throw garbage at trash bins; and other reminders as signages are posted conspicuously.
The city hall building was also lighted with Christmas hues of yellow, red and green; and a Christmas Belen is at the stage made by local sculptor commissioned last 2018.
One of the highlights during the said event was the relaunch of the Christmas Music Video of the city government highlighting the "Spirit of Love" in this year's season amidst the current pandemic.
Indeed, culture is one aspect that unites us Catbaloganons and this pandemic is no excuse to celebrate Christ's birth with joy and jubilation but with precaution and protection.Derecho uswag, Catbalogan!
(Photos by Michael Balan; Report by Ador Hurtado) #catbalogancity#greengreengreen#cityplaza#derechouswagcatbalogan#kapaskohanhakatbalogan#kasugbongkatbalogan#captivatingcatbalogan#kauswagkatbalogan