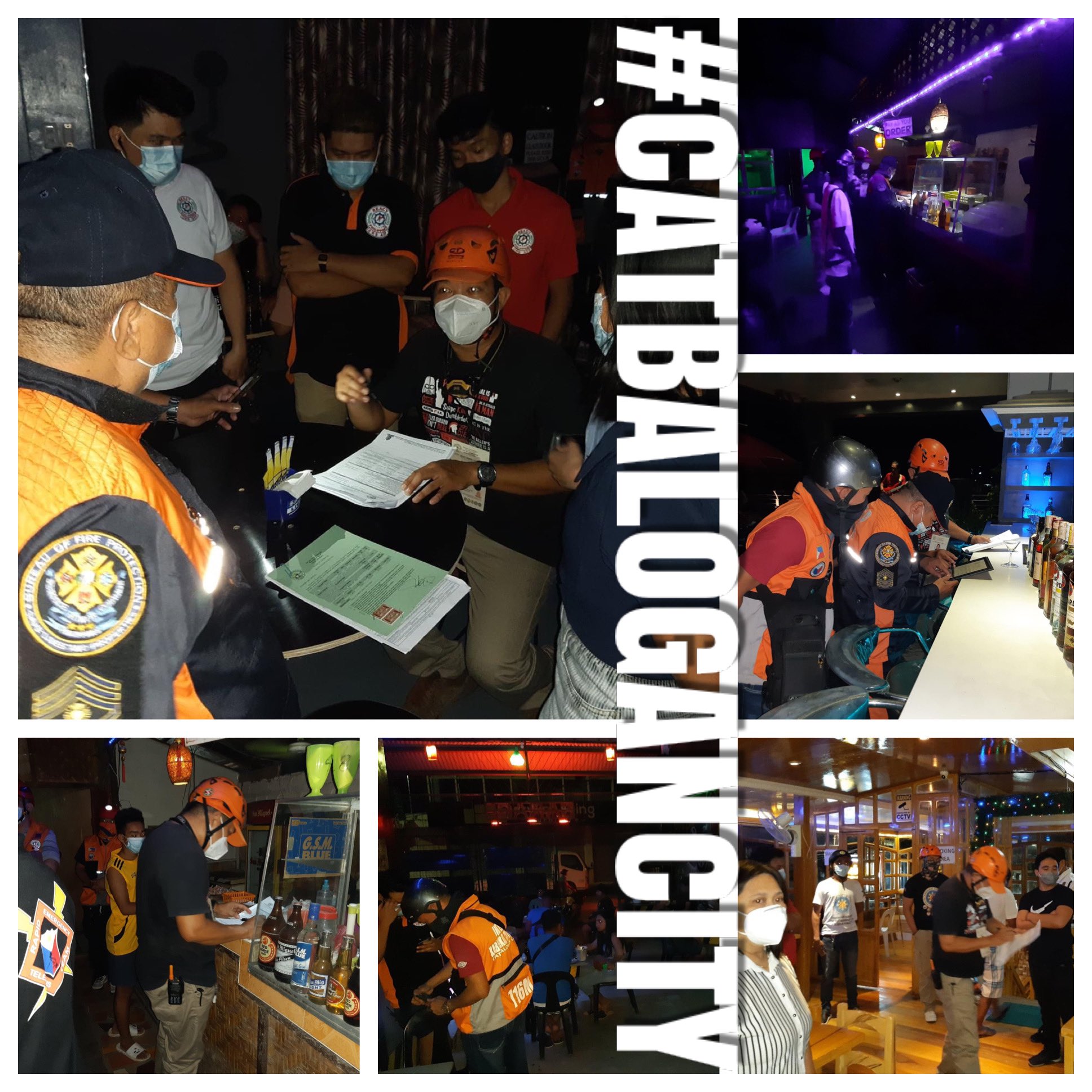 The Catbalogan City Joint Inspection Team (JUT) together with REACT Hamorawon Group, Kabalikat and United Kabalikat Group conducted their first inspection visit of night-operating business establishments this year, specifically resto bars, to assess if they comply regulatory compliances.
During the inspection, the teams also instructed the establishment operators to observe with the minimum health protocols set by IATF and advised them to control their sound system in accordance with the City Ordinance on Anti-Noise Pollution.
Furthermore, the operators were expected to meet the regulatory standards set to balance the local economy while maintaining the safety and welfare of the general public, to which the city is aiming for.
#catbalogancity#jointinspectionteam#dexiplinacatbalogan#derechouswagcatbalogan#kasugbongkatbalogan#captivatingcatbalogan